The Theatre of Terror combines elements from classic Sci-Fi and Horror television into a brand new, terrifyingly surreal experience. An anthology of four short films which reflect our deep passion for old-style Sci-Fi and Horror television shows, such as The Twilight Zone, Outer Limits, and Tales from the Darkside. The stories on tap are highly reflective of a life-long obsession with these programs, and a fervent desire to pay tribute to the masters who brought them to countless viewers so long ago.
​ Full Moon's Puppet Master Film Sequel Axis
Full Moon's
Evil Bong and Killjoy film sequels
Not your childhood campfire tales,
these are almost too scary for the grownups!
WolfCop 2 is howling into production! Which of your heroes belongs in the booze-infused sequel?
Click photo for link
Click photo to see more
The Yellow Feather: An Original Horror-Fantasy Film
Zed's Zombie Ranch Steel Signs

BLOOD RESERVOIR: Don't Go Near The Water.

SCREAM MACHINE
Bloody Island kickstarter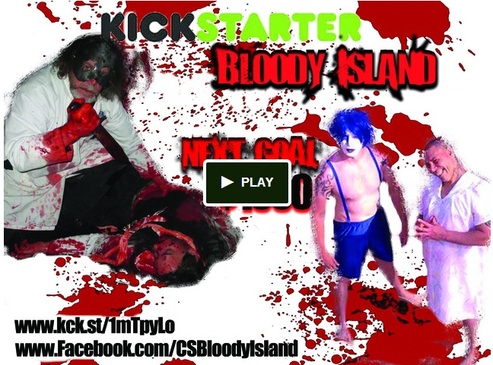 ---