Ash has spent the last 30 years avoiding responsibility, maturity and the terrors of the Evil Dead until a Deadite plague threatens to destroy all of mankind and Ash becomes mankind's only hope.
---
Want to make a movie?
HitFilm 3 Express for FREE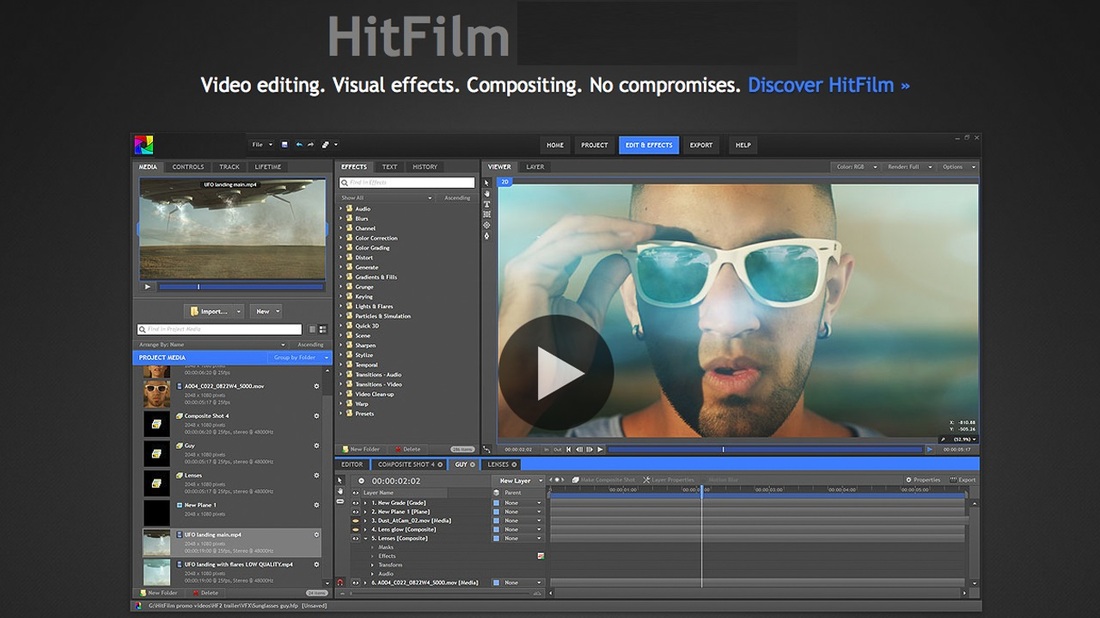 You can create any kind of video with HitFilm 3 Express - it's yours to keep forever and it'll grow with you. See what other HitFilmers have created:
---

The feature horror film "Bloody Island" will be making its movie world premiere on Saturday, July 18th, 2015 at one of the oldest and longest running theaters in the United States, The Cinema at 957 Clinton Ave S, Rochester, NY 14620.
https://www.facebook.com/events/1666356053597156/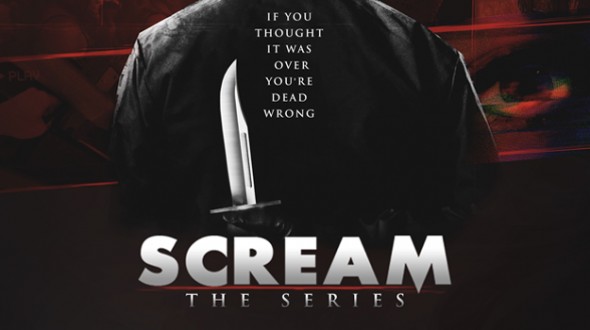 What starts as a YouTube video going viral, soon leads to problems for the teenagers of Lakewood and serves as the catalyst for a murder that opens up a window to the town's troubled past. Everyone has secrets. Everyone tells lies. Everyone is fair game. Don't miss MTV's new scripted series 'Scream' coming June 30th.
AMC Beta-Testing New All-Horror Streaming Service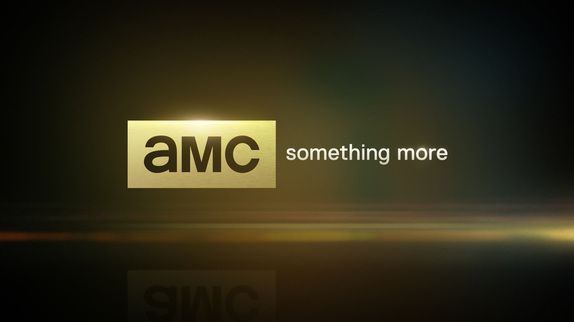 AMC
Networks has begun an invite-only beta test of their
horror
-centric
OTT
video service
Shudder
. The service offers streaming access to full-length ad-free horror movies, and wants to eventually launch on a number of TV streaming devices. Its technology is being powered by and
Softbank-owned
online video platform
Dramafever
.
Consumers who previously signed up on
Shudder
's public pre-launch website have started to get invites over the last 24 hours, and can now join the service for two free months. After that, Shudder is charging $4.99 a month, or $49.99 for a full year. An AMC Networks spokesperson confirmed the beta test Tuesday, but said that there's no firm date yet for Shudder coming out of beta.
Shudder currently offers access to more than 200 movies, including titles like the Korean horror movie "A Tale of Two Sisters," cult classic "Nosferatu" and Swedish cult vampire movie "Let the Right One In." The site also features curated collections for topics like "urban decay" or "romantic bloodsuckers."
Interestingly, there also is a pre-programmed feed called Shudder.tv that airs horror movies non-stop in a TV network-like fashion — something that bodes well for
Google's recent move to turn apps into linear TV networks
on its Android TV platform. At the moment, Shudder is only streaming in the browser, but the website promises apps for iOS, Android and Roku for the near future.
Shudder is part of a wider cooperation
between Dramafever and AMC Networks
that also included the relaunch of AMC's SundanceNow streaming service last year. Both services target a smaller but highly engaged audience that isn't served well by traditional TV networks — a model that
Dramafever
has also long been using for its own, Korean drama-focused niche video subscription service.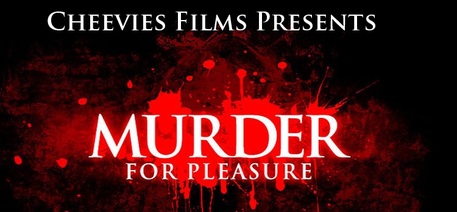 Screambox: try it free
This isn't your generic movie site. You won't find any sappy fairy tales or slap-stick comedies or heart-warming musicals here. Don't like it? Then leave.
We are not your parents' horror destination either. That's not to say we don't love the classics (horror genius knows no age). But if social networks are a foreign concept or worse, you think you're hip because you have some followers — you've got bigger problems than we can solve.We are not here to make you feel safe or even comfortable. A romantic comedy or a night light can do that.

click photo for free trial
Our vision?
With your help – to make Screambox the ultimate destination for horror movie fans.Why? Because we need a place where we can revel in horror content the way it was meant to be consumed: no filters, no restrictions, no distractions. It's that simple. A destination that celebrates, discusses, and indulges in your nightmares, your worst fears, and terror of the unknown. If you can handle the fear, if you're not afraid to scream, then you're one of us.Think of Screambox as an all-you-can-kill menu of the most terrifying and widest range of horror programming from around the world. We have all-time classics, exciting new releases, and horror movies from Iceland, England, the Netherlands, Spain, Norway, Korea, Japan and Thailand.
Anytime, anywhere, any device.
Un-cut, unlimited and commercial-free for only $3.99 per month. Watch hundreds of horror movies and TV programs now – with new movies and other programs added to Screambox every week. We're building the largest collection of horror movies online anywhere.
Xbox 360, iPad, Roku, PlayStation, Android tablets, Samsung Smart TVs, Kindle Fire TVs and more to come. Watch us wherever you want, whenever you want.


---
LAMB FEED COMING SOON
The creative mind that brought you the 2013 film festival hit Night of the sea monkey: A disturbing tale is at it again. Writer/director Michael S. Rodriguez is cooking up something special for the hardcore horror fans this year with LAMB FEED. The film follows over confident businessman Mitchell Barnes (Luke Church) as he seeks assistance after a blowout in a quaint sleepy town. Instead of help from the town's people he gets an invite to the darkest corner of his own fears….An invite to their annual LAMB FEED.
Promising to be a total assault on the senses LAMB FEED also boasts a wonderfully diverse cast of up and coming actors as well as familiar faces to the genre such as Robert Mukes (House 1,000 corpses) Scream Queen Melanie Robel , Actor/Radio personality Scott (Gruesome Hertzogg) Geiter, and 60's film icon Arch Hall Jr. making his comeback to cinema after 5 decades. Plus much more! LAMB FEED is currently in production and is looking for an early fall limited release. So look for this short to hit a film festival near you in the fall of 2014 and throughout 2015.
LAMB FEED….It's what's for dinner!
An MSR STUDIOS/DeepMurder Productions L.L.C. Production
LAMB FEED IMDb
Like LAMB FEED on facebook
Starring Robert Mukes Luke Church, Melanie Robel, Michael Wainwright, Meghan Chadeayne, Tyler Gallant, Kaci Hansen with Scott Geiter as the narrator and introducing Arch Hall Jr. as Pa Wicker.


---
Take a look at Malevolent Magazine

Why should you check out Malevolent Magazine? First off its free, YES FREE !!!
Malevolent Magazine features the best in indie horror with filmmaker, actor and actress interviews. Plus, spotlights on artists of all types in the genre. I would say this little gem will grow to be the next FANGORIA or GORE magazine in no time. One thing I respect about this magazine is like DeadEnd Horror we both want to see the indie horror community grow. Stop by and see Issue #2. Featuring a Special Photo Shoot and Interview with Melantha Blackthorne! Scream Queens Jessica Cameron, Chanel Ryan, Genoveva Rossi, Melanie Robel and Deborah Funes! Plus, Filmmakers Jason Hull, Jason Wright, Jeremiah Kipp and Max Cerchi
---
Click photo to read your free copy of MALEVOLENT MAGAZINE.

BLOODY CUTS
---
Will The Walking Dead finally have a spin-off?


A show this popular has many of the fans wanting more and going into it's 4th season many of the fans are asking for it right now.
To get your walking dead fix right now try, The Walking Dead Webisodes: The Oath, Part 1 this is the TV Mini-Series/ Webisodes going into a 4th season as well
Part of The Oath - "Alone," Paul and Karina escape their ravaged and overrun camp, but a mortal injury sends them on an urgent mission to find medical help. For more information go to http://www.amctv.com/shows/the-walking-dead
Remember The Walking Dead returns Oct 13 Sundays 9/8c
---
What happend to Goregasm???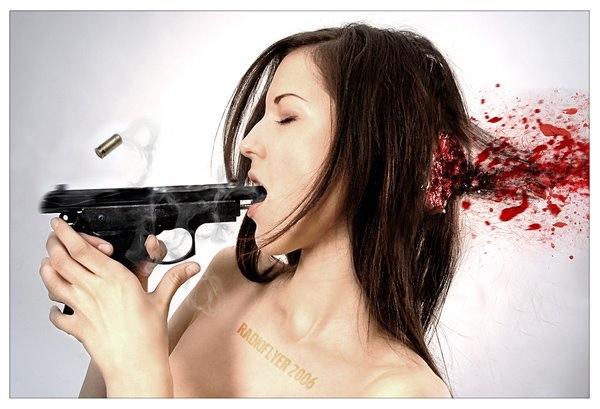 Cherri Darling created the page, Goregasm, because of her love for horror, gore, dark humor and the macabre. She always has to deal with getting banned from various Facebook profiles for pics and postings. She has had to create multiple accounts, in order to continue running the page and postings. Cherri Darling won't tell too many people that she is chronically ill, with serious health issues, and by doing the page, it has helped her get through a very difficult time in her life. It has helped occupy all of Cherri D's free time for making the fans happy.
The controversial content is always generating trolls and people who target them with bans in an effort to shut them down. This is the third installment to Goregasm, and it has lasted over 8 months because Facebook keeps shutting the other pages she runs down. Some people get offended and can't handle blood and gore. Cherri Darling keeps making more pages because the admins love the interaction and friendships they have formed with their dedicated and amazing fans. It is one big demented family over at the Goregasm page, and they welcome their friends and fans with open and mangled arms.

One of the most amazing things that occurred as a result of the page was that two fans met through a post of Cherri Darling and started talking, which ended up leading to them getting married. It's so fulfilling to know that something you love doing can have such a big impact on others lives like that. It makes all the time and hard work more than worth it.

Cherri Darling created the page "Goregasm with a Vengeance" in hopes to keep her dream and her life fulfilled. So let's give her a hand for making life a little better for the fans of horror, gore, dark humor and the macabre. Visit Goregasm on tumblr at: http://goregasm666.tumblr.com Come visit "Goregasm With Vengeance" on facebook at:https://www.facebook.com/GoregasmWithVengeance
---