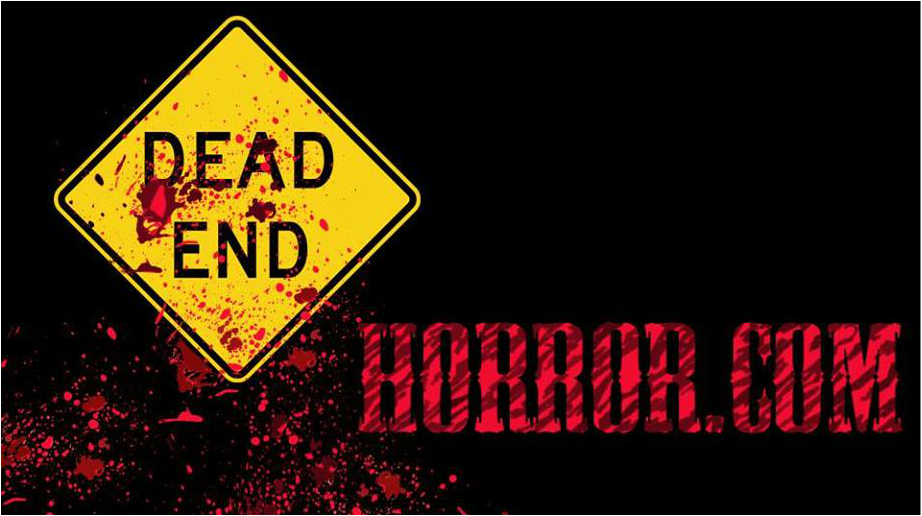 ---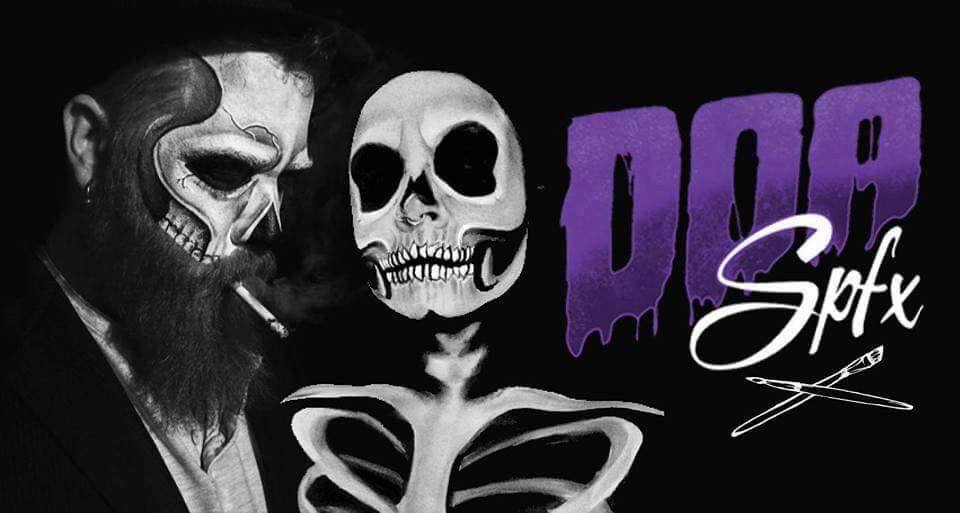 ---
---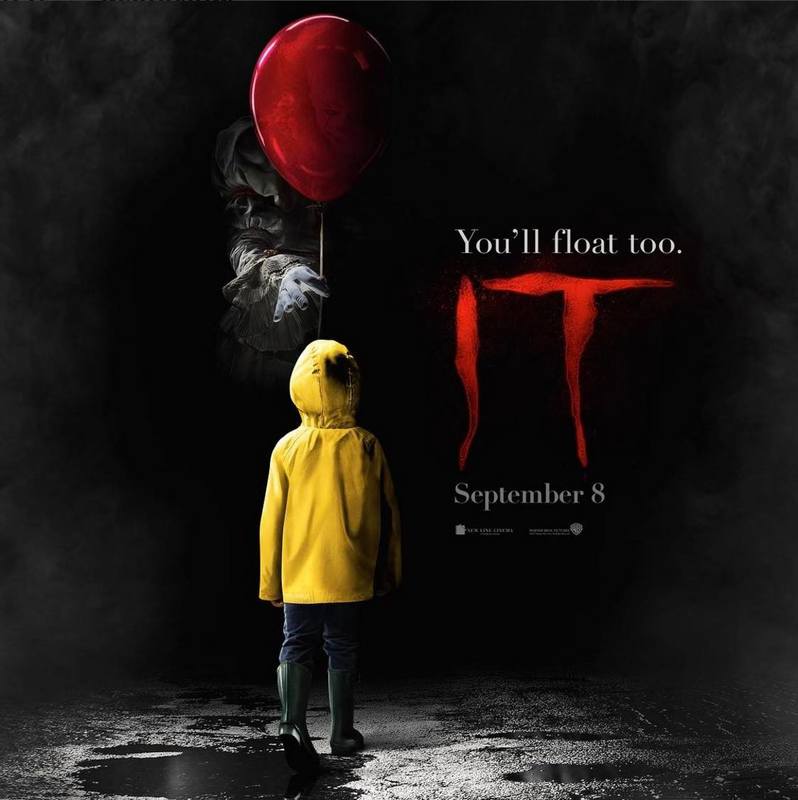 ---
---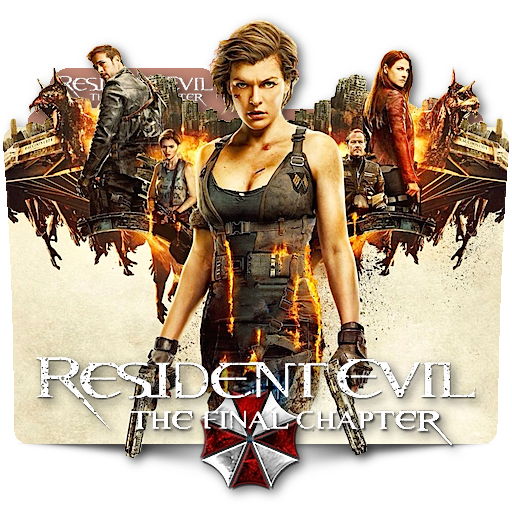 Welcome to the world of continuous over the top apocalyptic zombie action, that is the Resident
Evil film franchise. This latest and final entry into the dystopian monster filled world of mayhem is directed by Paul W.S Anderson, and once again stars his wife, the undeniably bad-ass Milla Jovovich. The Final Chapter picks up a short time after the final moments of "Resident Evil Retribution". The Film opens on a grand action sequence, and then takes its time to start feeding the audience the story elements for this soft reboot of the franchise. The Final Chapter is an adequate entry into the series that delivers what Resident Evil fans have come to expect over the last fifteen years; such as Alice's trade mark stunning entrances, characters we either cheer for or love to hate, and most importantly the zombies.

Paul W.S Anderson delivers us one final glorious T-Virus filled battle, and whether you're new to the series or were here from the beginning, you won't leave the theater disappointed. This may be the end of a franchise, but what an end it is!

Martin Lafrance

---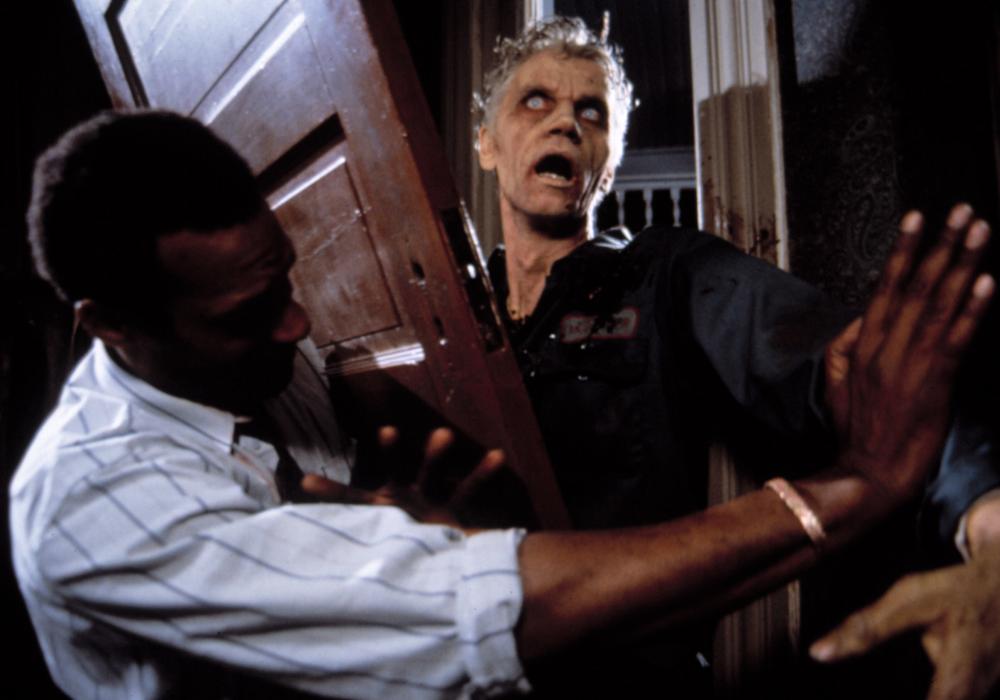 Typically I am not a fan of remakes, most being simply "updated" hollow shells of their predecessors. However, there are a few exceptions worth spending the time to watch, and Night of the Living Dead 1990, is one of them. The plot for NOTLD1990 is almost identical to George Romero's 1968 classic which should not be too much of a surprise as Romero was very much involved in the production of NOTLD1990. He wrote the script and even did the voice of one of the radio news broadcasters. But it was his long time FX Master, Tom Savini, in his feature film directorial debut, who would take command of the undead zombie hordes.
As in Romero's 1968 original, we are introduced to brother and sister duo Johnnie (Bill Moseley) and Barbara (Patricia Tallman), as they are arriving at a cemetery to visit the grave of their recently deceased mother. The siblings are instantly assaulted by a peculiar, shambling man. While Johnnie has a stroke of bad luck, Barbara escapes to a neighboring farmhouse where she meets up with other individuals. Here we are introduced to Ben (Tony Todd), and a frightened young couple Tom and Judy. Together the group tries to fortify the house in order to survive the night as hordes of reanimated corpses begin to gather outside. A family of three is found hiding in the cellar – Harry, an unstable husband (Tom Towles), his wife and their unconscious daughter who was bitten by one of the living dead. The stress and danger of the current situation causes the group to begin infighting, arguing whether it is safer to barricade themselves in the cellar or stay in the main part of the house where there are multiple possible exits should things become dire. The group splits and the intensity of the situation causes characters to make rash, unintelligible decisions that result in their own deaths.
Savini's directorial eye differs from that of Romero's. Romero needed to camouflage the film's limitations (due to budgetary constraints) by using exciting or unusual filming angles that took advantage of the shadows created from using black and white film stock. Savini's approach is rather simple; he doesn't detract from the action with unneeded camera movements or rapid edits, crafting scenes that look professional and well thought out. Therefore the remake feels familiar, but fresh and new at the same time.
One of the most notable changes from the original is that of Barbara. She is no longer the shock stricken, mousey damsel in distress originally portrayed by Judith O'Dea. After witnessing the death of her older brother in the cemetery, Patricia Tallman's Barbara becomes a woman who removes her emotions from the situation to take charge and fights back. In fact, it is Barbara who points out what has been blatantly obvious to the viewers: the zombies are unintelligent, and extremely slow. "You could just walk right past them!" she observes, while watching the dead from the farmhouse. The rest of the film plays out pretty much like the original with its bonfire and zombie torture freeze-frame scenes. By the end of both movies humanity is really no better than the mindless hordes of undead flesh eaters.
As someone who grew up adoring that 1968 classic I still highly recommend Night of the Living Dead 1990 as a companion to the original. Take a few hours to watch both versions, compare how each director chose to shoot the scenes, note striking or subtle differences in characters, and how the end scenes play out slightly different and judge for yourself whether the Savini version is a product of the Hollywood remake formula, or an insightful adaptation of Romero's original vision.



Richard Liebmann
---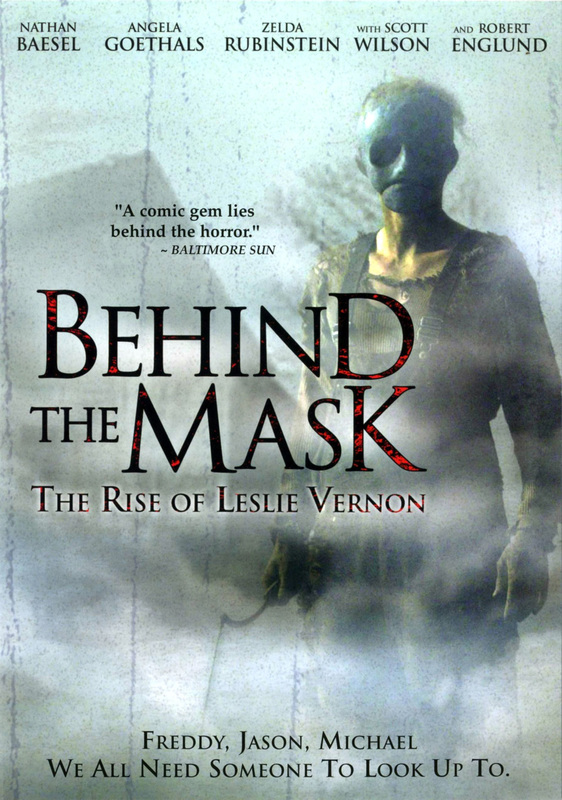 ​"That boy is about to seek revenge over the town that murdered him. He knows this, he says, because he himself is the heir apparent to that throne of terror so long held by the likes of Voorhees, Myers and Krueger. This man's name is Leslie Vernon."
Behind the Mask: The Rise of Leslie Vernon is a deconstructionist horror comedy that expands on the most common backgrounds and rules of the horror genre, which many viewers were introduced to in Wes Craven's Scream. It's a mash up of classic slasher movies, mockumentary, and found footage. These methods give a very unique approach to the typical killer legend. The film finds budding serial killer Leslie Vernon divulging the tricks of his trade to a news crew, who are documenting his preparations to claim his place among such legendary killer icons as Jason Voorhees, Michael Myers, and Freddy Krueger, who are considered real-world killers in the film. The news crew (and by extension, the viewer) witnesses the monster himself craft every detail of his forth coming night of terror and murder. This is where a lot of the comedic aspects come in.
The film takes all the horror clichés and explains them comically, but with real world logic. We see that Leslie's work out regime has major emphasis on cardio, which he complains about; but how else do you give off the illusion that the slow stalking killer is always just behind his victims, even when they are in full sprint? He walks the news crew through exactly how the events will unfold and gives explanations to classic slasher tropes like the victims discovering dead bodies, only to have the corpses disappear and reappear at different locations in an array of poses. We witness how he selects his "survivor girl," planting seeds of fear by incorporating her family linage into his legend's "backstory." Every aspect of a seemingly coincidental night of mayhem is planned out and thought through: Leslie sabotages the abandoned house where the massacre will occur, nailing the first floor windows shut limiting potential exits; he replaces batteries in the all the flashlights with dead ones; pre-cuts work shed tools to prevent them from being used as weapons; sawing tree branches so they break when the slightest amount of weight is applied to them thereby cutting off the means to escape the second floor; rigging a remote-control that will allow him to cut the house's power, etc. Even when an "unexpected" plot twist occurs, the night still plays out the way Leslie conceived it.
Nathan Baesel's portrayal of Vernon is astounding. He is able to convey charm and likability with his line deliveries that make you want to genuinely laugh. At the same time, Baesel is also able to express effectively how dangerous and menacing he truly is when needed. Throw in such iconic horror actors as Robert Englund, Zelda Rubinstein, Scott Wilson and a truly awesome, blink and you'll miss him, cameo by Kane Hodder, and this is a must see film for any horror fan!
Richard Liebmann
---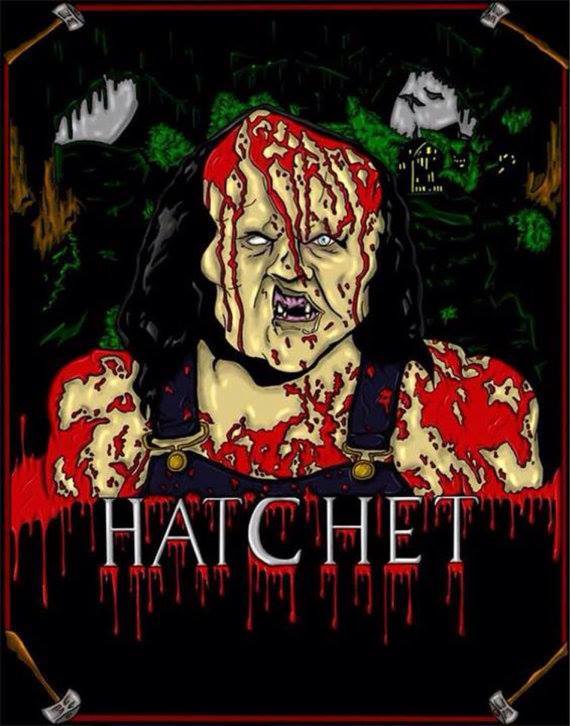 Photo by Crypt Rotted Bones
Victor Crowley lives!
These mini reviews are a little vague; purposely not going into every key plot points. The intention is not to spoil the films but to intrigue new viewers to seek them out
​
Hatchet is Adam Green's 2007 first theatrical directorial debut, and emerges from the Louisiana swamps slashing for the fences. For anyone raised on 1980's horror, Hatchet will instantly make you feel nostalgic for a time when B-slasher movies were R rated, extremely bloody, and the effects were all practical. Add to this a cast that contains such noted horror icons as Robert Englund, Tony Todd, and Kane Hodder, and you have the recipe for a goretastic viewing experience.
The plot of Hatchet revolves around a haunted swamp tour gone wrong. After a campy start, the tour takes a turn for the worse as the boat runs aground and begins to sink in the middle of the bayou near the childhood home of local legend Victor Crowley, the films antagonist played by Kane Hodder. Most fans know Hodder as Jason Voorhees from the Friday the 13th franchise, donning the iconic hockey mask in four separate sequels , more than any other actor in that role. In fact, there are many parallels between the characters of Jason Voorhees and Victory Crowley: both suffered from facial birth deformities, both were ridiculed and bullied by the other children, and this eventually leads to each of their demises. In Victor's case, his death is the result of being trapped in his childhood home when it was unintentionally set on fire by local children from a Halloween prank gone wrong. He was accidentally killed by his own father who attempted to save his son by chopping the door down with a hatchet unknowing that young Victor was pressed up against the other side of the door. Years pass and Victor returns as a Repeater, a corporeal spirit with the ability to remanifest himself after each time he is "killed". Crowley has only one purpose, he is hell bent on butchering anyone who is unwise enough to step foot in his swamp.
As a horror fan it was fun to see Hodder play a different type of slasher. Where Voorhees was slow and methodical, Victor is rapid and spontaneous. He's a barrage of motion and constantly thrashing his body about, resembling a rabid animal. Like Friday the 13th, Hatchet delivers on original and inventive kills: delimbings, gas powered belt sander to the face, and cranial decapitations. The end result is a splatter fest of blood & guts. Add in dark, comedic jokes and one liners, and it is evident that Hatchet is Green's love letter to the B horror movie slasher genre.
Hatchet has a fanatical fan base that affectionately refers to themselves as the Hatchet Army. If you're a fellow horror nerd, this should definitely be a film you should give a chance. Who knows, you may find yourself joining the Armies ranks.
Richard Liebmann
---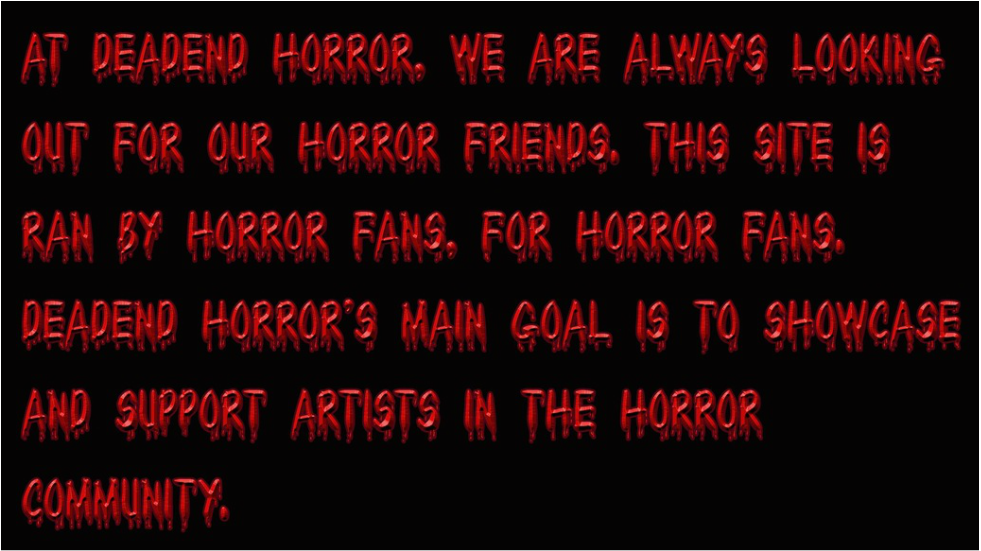 ---
All content is © DeadEnd horror and may not be used elsewhere without permission.